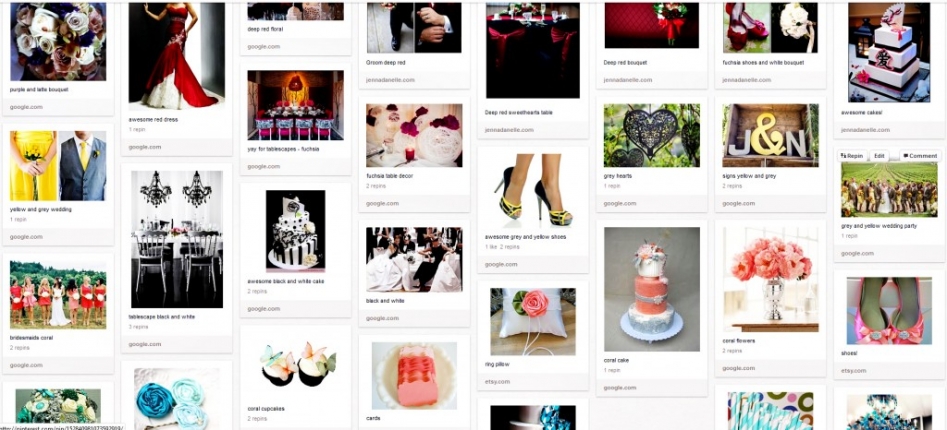 Happy New Year! Well, okay, it's a little late for that, but hey, it's still January! With that many of you are really getting into the details of your wedding planning so I thought I'd touch on some of the biggest trends for the year – and honestly, some will simply be timeless. Just remember that with everything that is put into your wedding, your personalities should shine through in every detail, no matter what is "trending" right now. YOU are timeless. Besides, you may even spur next years big trends!
Lets start with color pallets. Turquoise, Coral, Black & White, Yellow, Fuchsia, Deep Red, Slate Grey, Purple & Latte. See the full board HERE.
*Please follow the link to this pinterest board to see where these great ideas came from to include the wonderful photogs that created each photo!