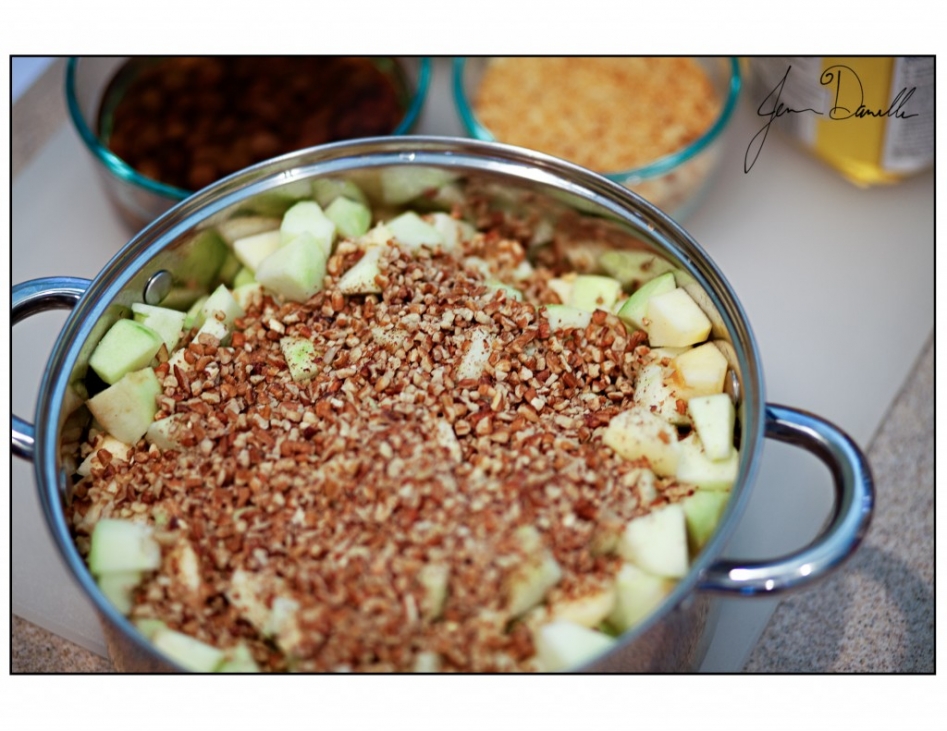 For those of you who know me well, you know that I am a true foodie and proud of it. I have an appreciation for beautiful, stunning, and delectable eats, and I love to share the best with my nearest and dearest. On a truly down day, I love to spend it in the kitchen, and my husband out does me in this department all the time. He really does make some amazing eats, and give him time to do magic with a smoker and you'll have some of the best barbeque you've ever had in your life! Of course he denies these talents – but then, often great artists do.
This last year, at Thanksgiving, I took part in making my first German Apple Strudel from scratch and it was exhilarating. The results were pretty yummy too, and I learned a lot for this years version – but I think I found a new tradition. For me, this process was an emotional tie to my Dad, you see I'm 3rd generation German on my Dad's side, and he grew up with the gals making this delectable delight every holiday season. But I didn't grow up around my Dad's side of the family, and I feel often that I missed out on some amazingly rich, family and cultural history, not to mention bonding with them. So for me this was a distant tie to that side of the family, and it was nice to feel like I was a part of something bigger.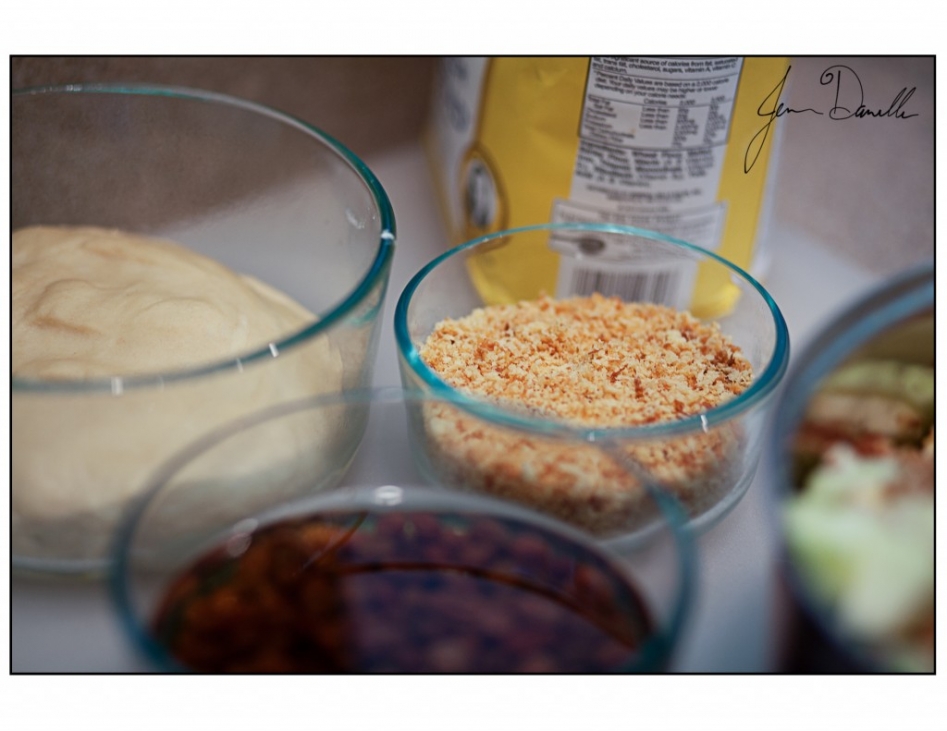 Above are home made breadcrumbs from Panettone bread – so yummy all by itself!
The fun really starts with stretching the dough over an entire table top, so thin you can see through it! I mean a BIG table – I know for next year to use our formal LARGE table for this! You put down a clean sheet (I bought muslin from the fabric store specifically to use for strudel making) and you flour it, then get to stretching. I didn't really know what I was getting into before I started researching different ways to go about the whole process – but having my Dad here with me to help give advice on what he could recall helped a great deal – and it was a bonding experience I'll always remember.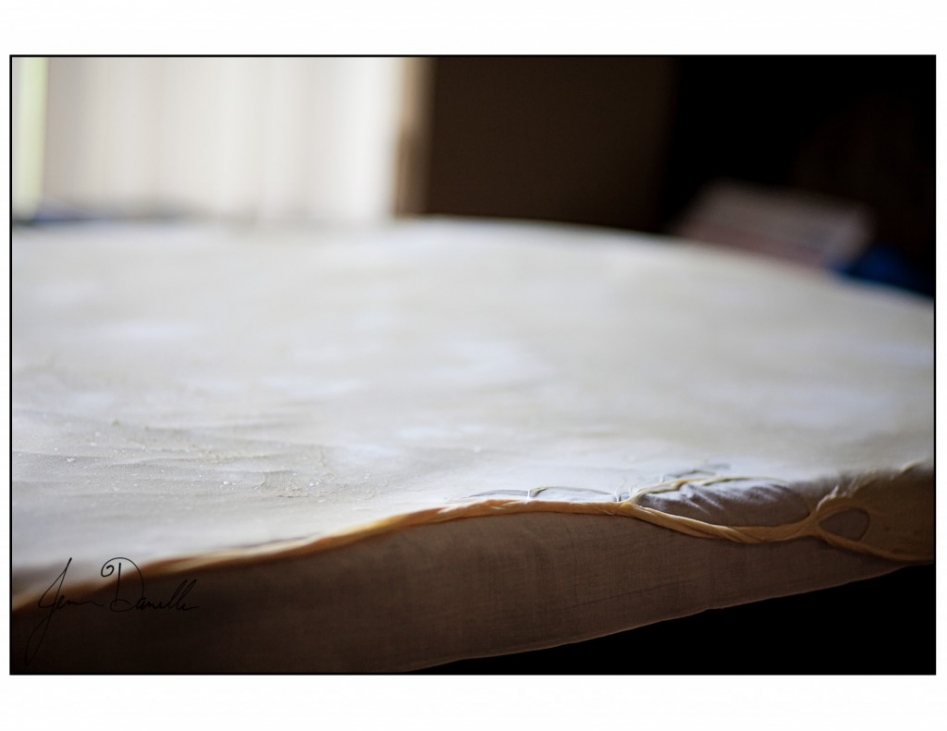 After that you fill it up with delicious goodness and roll… Mine were so big you had to use two large pans to put the results in, and that was only HALF of the dough!
Food is like that for me in many ways. Yes, I believe that it is nourishment, and we should only eat the best of the best, and stick with as organic and true to nature foods as we possibly can. But I am also a lover of baked goods, all in moderation (or that's what I tell myself, following that is another story). After all, I think pie counts as a great breakfast food, especially if it is one of my peanut butter and jelly pies – protein, fruit, dairy, can't get much better! Or a good chocolate cream pie like this one that I made!
Pie reminds me of my Grandmother, who baked, cooked, and did everything from scratch without recipes to follow at all… Her pies were to die for! And when we would go out to pick the ingredients for pies and jam and then spend the day in the kitchen making the goodies for later that day, it was magical. The pie crust scraps sprinkled with cinnamon and sugar were the BEST too! Her place always smelled good, and she worked hard and cooked for an army even when there were only a few of us. When I get to can preserves I always remember her telling me how to sanitize the jars, and make sure to add enough of this and that… It is something I'll always hold dear and I hope to pass onto our kids when the time comes.
On that – I thought I'd share one of my inspirational pinterest boards – my Delectable Delights board! Follow the link HERE to see the entire board and to get some fun recipes. I plan on trying some of these new yummy treats this year, what are you going to make to entice your pallet, bond with family and friends, and have some fun in the kitchen?! I'd love to hear some of your favorite things to cook up, so don't forget to comment below!
*Please follow the link to this pinterest board to see where these great ideas came from to include the wonderful photogs that created each photo!