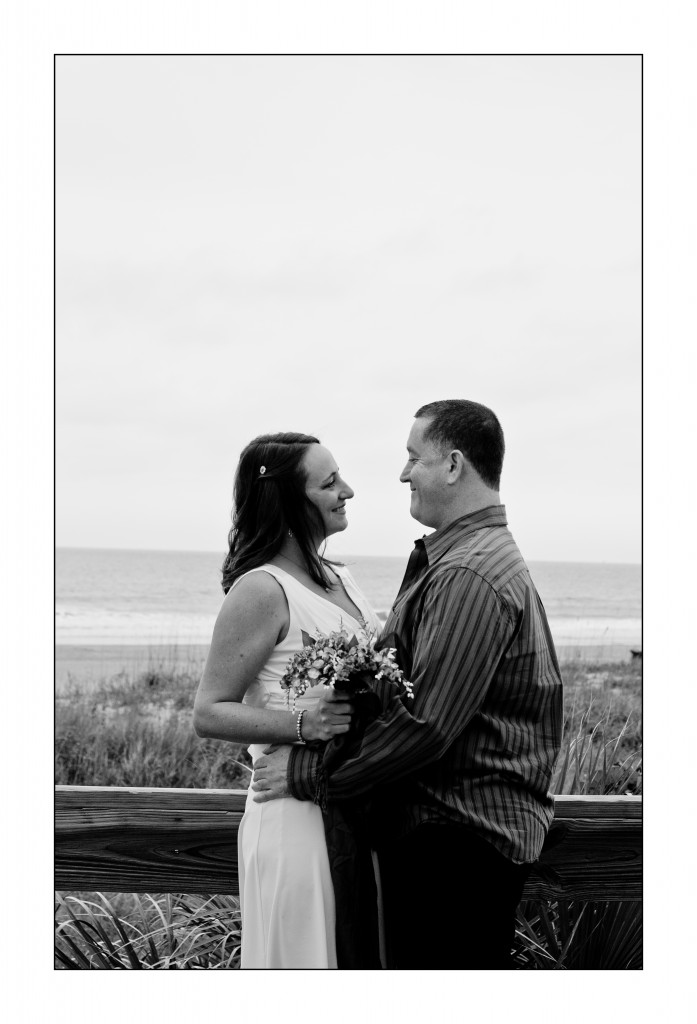 Kim and Kevin have a light about them, something just glorious in the little looks they give one another… These two know all about love, commitment, and laughter! After all they all go hand in hand. I've never met more dedicated people than Kim and Kevin. If you are around them long enough, you see the little things they do that reflects the love they have for each other. It doesn't take long, and you'll see them laughing together too. These two found soul mates in each other and it shows in everything they do.
A small and intimate affair, they had their wedding at the beach with a few close friends and the family that could make the gathering. The day started out raining, and I'll admit, I was a little worried about finding an umbrella for my gear… But by the time the ceremony came around, it not only stopped raining, but the sun came out a little, though the wind kept up.
I don't think Kevin can blame the wind when he accidentally dropped the ring at the wedding, almost losing it through the boardwalk, and declared "It's okay, I kept the receipt!" Laughter! It really is important to have laughter in one's life. And the ability to see the bright side in everything is a gift! Lol. I was blessed to be a part of this day, and I just know that Kim and Kevin will continue to share their love, commitment, and laughter with one another for all time.