Something old, something new
Something borrowed, something blue
And a silver sixpence in her shoe.
So this is the last post for this set – and I am excited to share many finds for a sixpence. Who knew you could get this creative with a coin? The silver sixpence is traditionally worn in the left shoe, and is placed there for luck, wealth, security, and wedded bliss. Enjoy! To see this awesome pinterest board go HERE, and it will link you directly to where you can purchase these Fabulous Finds.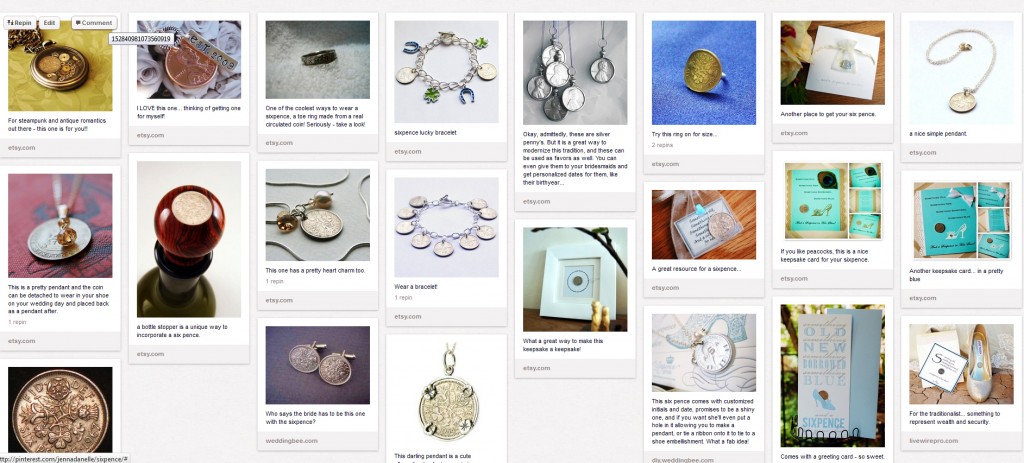 *Please follow the link to this pinterest board to see where these great ideas came from to include the wonderful photogs that created each photo!