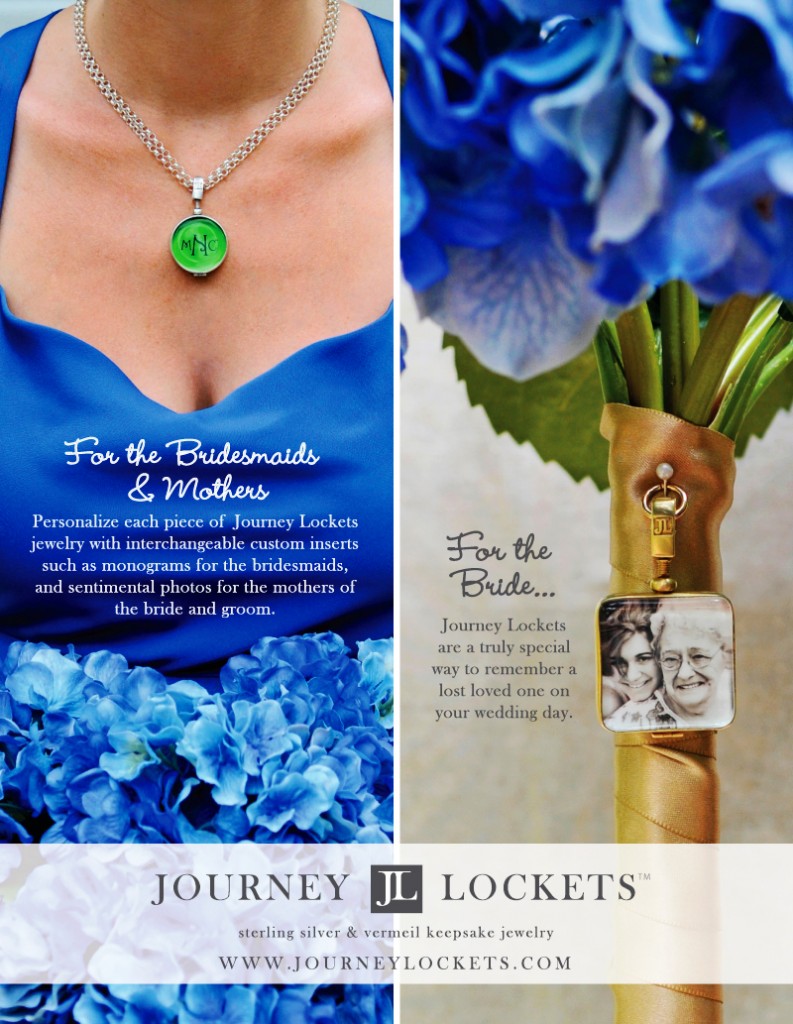 For those of you who know how important family is to me, remembering loved ones that are no longer with us on our special day is high on my priority list. Of course, this amazing jewelry can be used to represent anything – they even make the photo inserts, or fun dates, monograms, etc for you – and they are all interchangeable, so you can switch out any photo or item you like to wear with whatever!
Check out Journey Lockets! I'm so glad that I could share this fabulous find with you! Now I need to get one for myself!
*Please follow the link to see where these great ideas came from to include the wonderful photogs that created each photo!