Okay – so those of you who follow me know by now I LOVE props and signs and I LOVE etsy.com – like seriously, I
On a side note – I DO offer Save the Date and Thank you cards for my wedding clients! So if you see something fun on here and want to order some cards to go with your fabulous signs, let me know 😀 Don't hesitate to get one (or more) of these and have some fun with it! Make sure to let me know you did! Enjoy this weeks fabulous find and see the entire board HERE – it has SO much more on it than what you see below!
P.S. If anyone wants to get me that "Let them eat cupcakes" sign – I would love you forever! Cupcakes are delicious! Lol!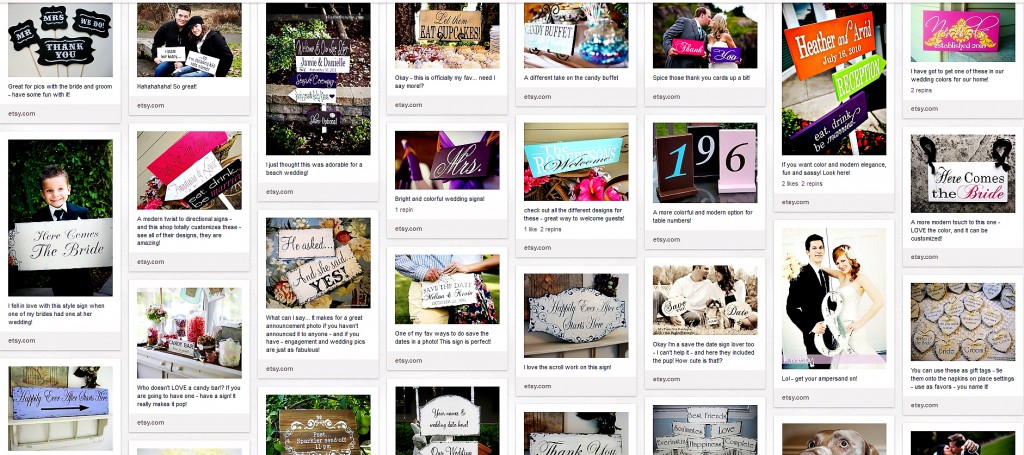 *Please follow the link to this pinterest board to see where these great ideas came from to include the wonderful photogs that created each photo!