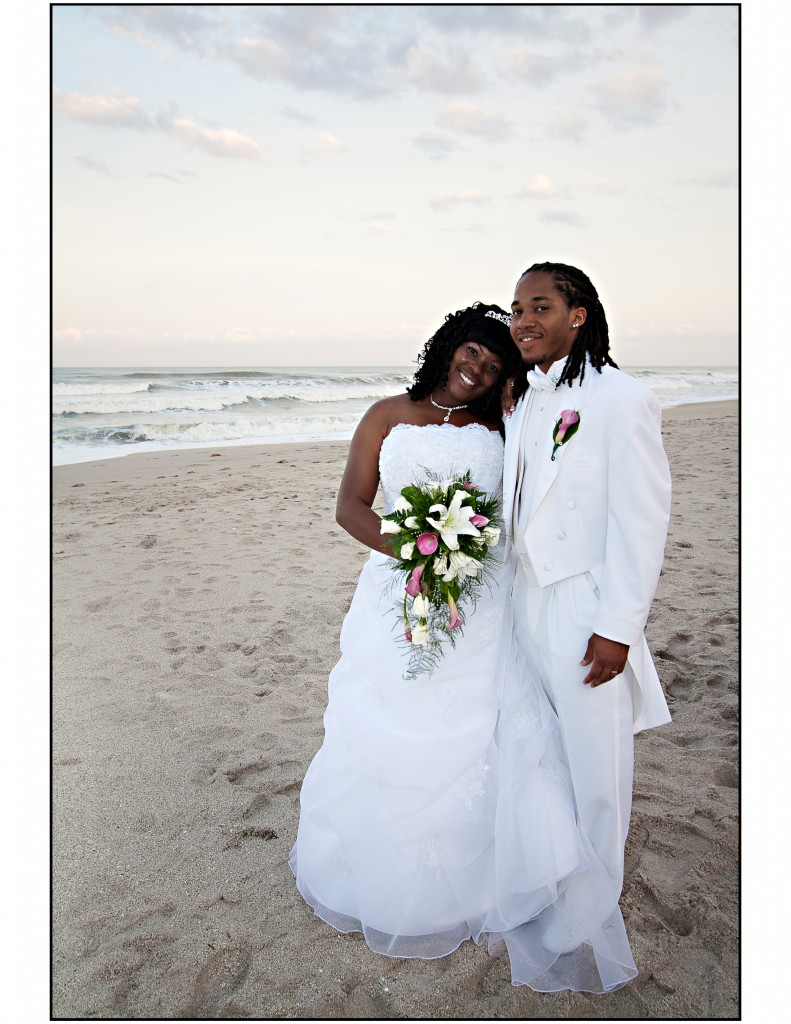 It was a busy weekend helping out fellow photographers in arms… lol. Another Photographic Memories wedding, Shaneka and George were married on Sunday! Although we were off to a late start because the limo was almost an hour late picking up the girls, the wedding was a whirlwind of laughter and fun! The guests gathered closely around the couple as they said their vows. So close in fact, Sean and I had to work our magic to take pictures in such a tight space because the isle was full of people that were just too excited to stay seated! It was obvious that all of their family and friends have a great amount of love and adoration for them both.
Shaneka and George had a lovely event, and they looked so relaxed and calm it really rubbed off on all the guests as well. The toasts were tales to be told of their struggles and enduring love for one another. How each complimented the other just so… It really does show! This is a love that has been through it all and like true love always does, it has prevailed. When the music started up the party was on, and everyone was dancing up a storm. I do mean everyone! It was just the beginning of what will be a lifetime of adventures for Shaneka and George! Congratulations!
This is also week 7 of my 52 Project and I couldn't have asked for a better week of photographs!