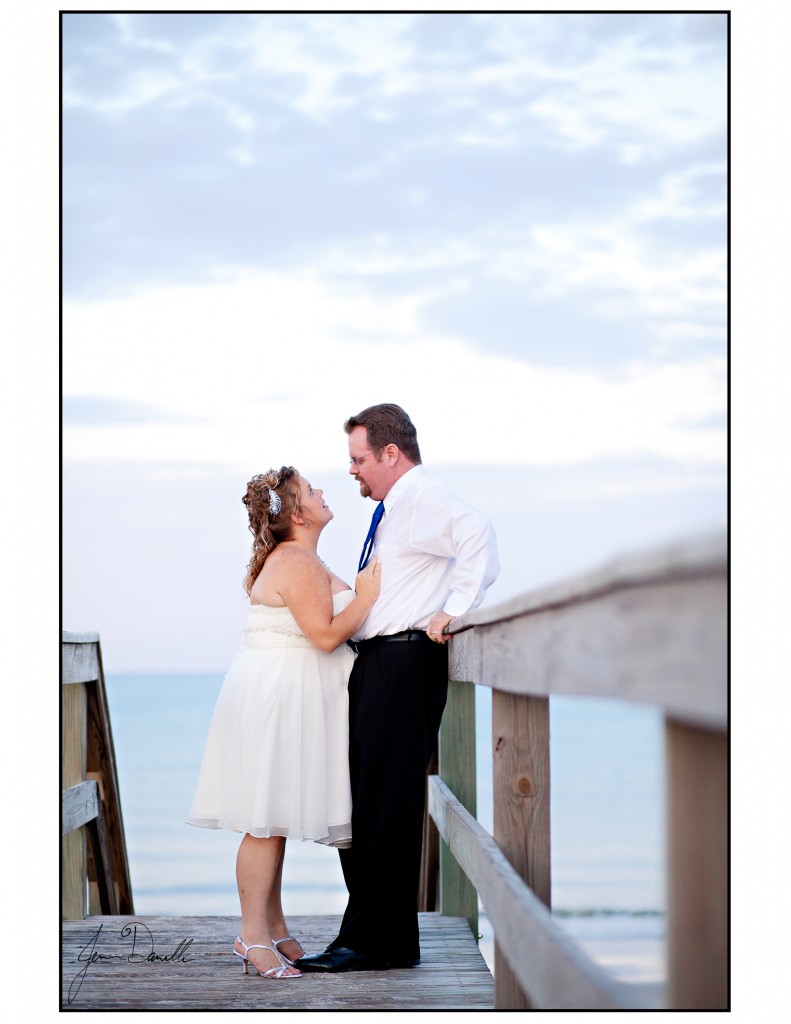 Megan was at the hall, helping to set up for the wedding, directing those asking for help, gathering things to put on tables, and taking a few deep breaths. She was in designer mode, concentrating, keeping busy, laughing, and clearly ready for the day!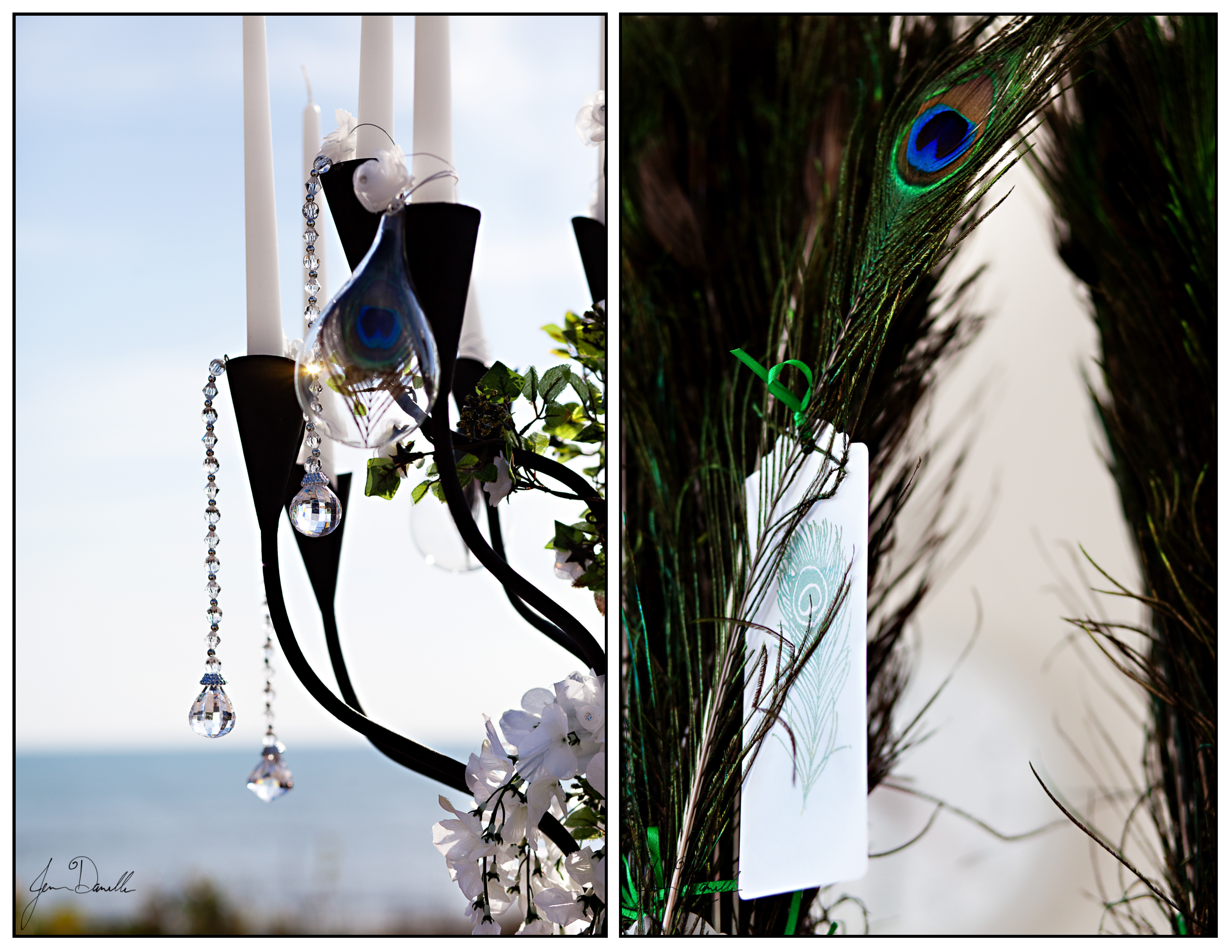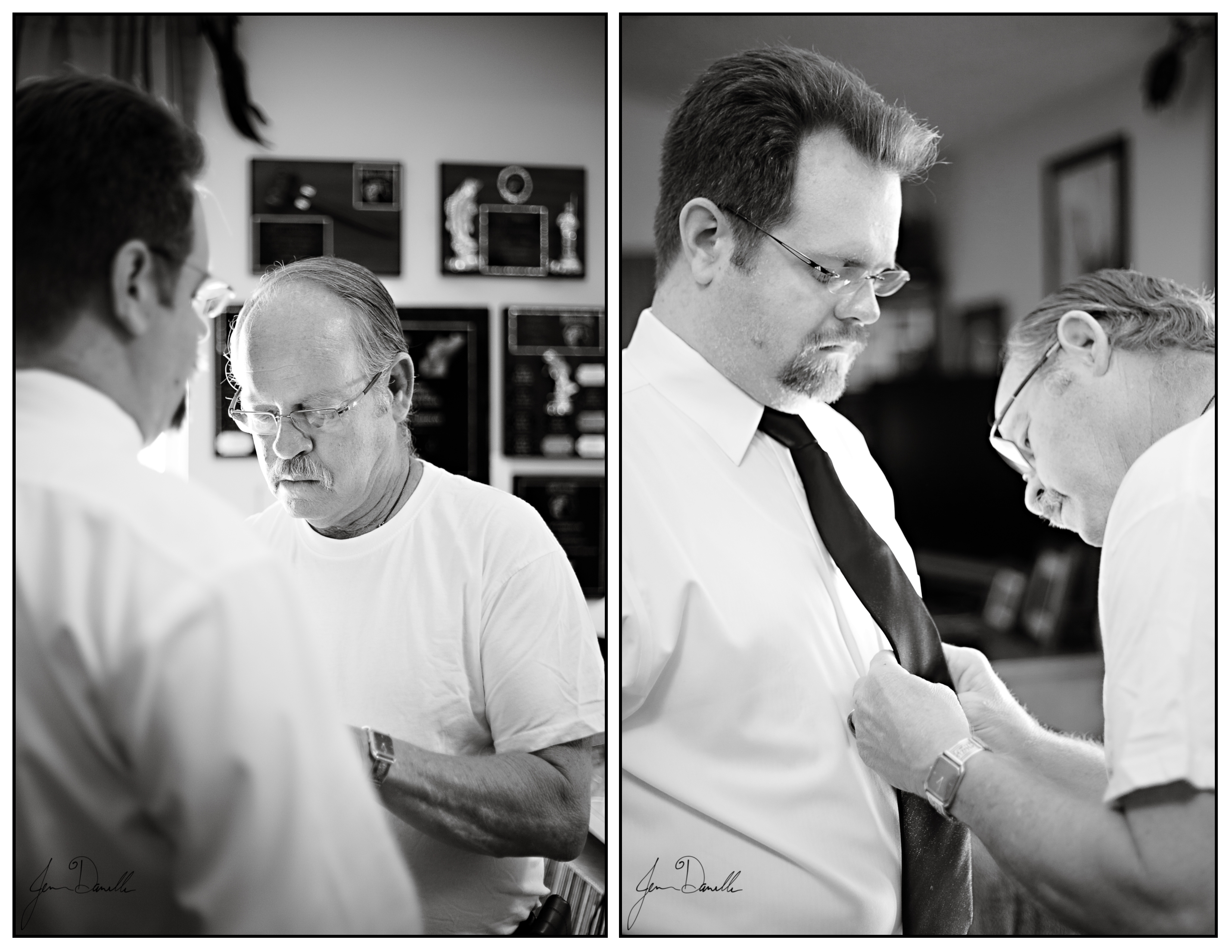 As Ben was getting ready, the house fell silent… It was the much anticipated wedding day, and he seemed cool and confident. When his Father brought him his Grandfather's tie tack, emotions filled the air. He was anxious to see Megan for the first look and to say "I do" but I don't think he would have admitted it, as the guys all piled into cars to go to the park.

In the mean time, the girls were buzzing at Megan's house! She looked beautiful!
But nothing could top the first look. This is when the day became the most real for both Ben and Megan. They lit up, then laughed, then cried, then laughed again, and that is when the thunder rolled forth. It had been windy all morning, with a small threat of rain, but even in FL it often rains for a few minutes then it is nice and sunny again.
As we took photos under this gorgeous tree, the drops began to fall. As we were only five minutes from being done, we ignored it and kept on. And three shots away from finishing, the deluge came. I mean, the skies opened up and it was the torrential downpour of the season! We had a big umbrella (not quite big enough for six), and a tree for cover, but the winds were not so merciful, and the rain came at us under the tree…
All day Megan and Ben were told how rain is good luck on your wedding day – it is said to be a blessing. And as the six of us were all huddled under one umbrella, under a tree, with Megan in the middle so she wouldn't get wet, as well as our camera gear – you can imagine the sight we must have made.
Then it happened. It didn't stop. The rain didn't even slow, it got worse… At first were laughing, and there is nothing like getting caught in the rain to bond with people! Then we started to get a little worried the rain would never stop, and that is when Ben shouted at the top of his lungs: "Thank you! We have been blessed enough now, you can stop blessing us!" We all burst out into laughter. I remembered I had something in my car that we could use as "cover" and get everyone back to the cars without getting soaked so I handed my gear off and ran for my car! I don't know why I ran, the second I stepped out from the group I looked like I had dove into the lake, but we managed to get most everyone back to the cars fairly dry, and then it started to slow down. But Megan was safely tucked away and her hair and makeup was still perfection!
As the storm passed, everyone got busy at the ceremony site to dry off the chairs and set them back up because we were still having that ceremony outside as planned now that the sun was back out in time for the wedding! *knock on wood* I have NEVER had an outdoor wedding canceled for rain, even when it pours all day, the sun comes out in time to have a gorgeous ceremony. And what a beautiful and touching wedding it was! Afterwards, everyone danced well into the night! Congratulations to Megan and Ben, may your love grow more every day, and may you continue to be flooded with blessings! <3