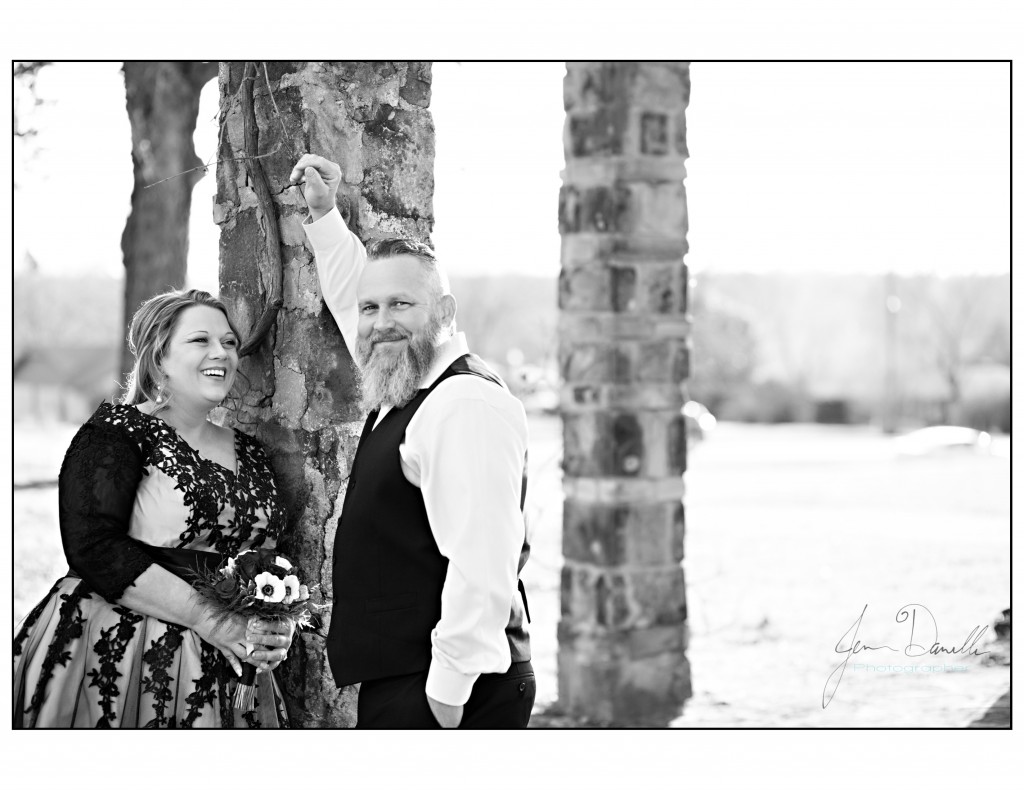 I arrived at Grisso Mansion, the wind whipping about on this cold winter day in Seminole, OK, delighted to be doing what I love most. Capturing real moments. As I pulled up to the mansion I was immediately taken by the picturesque grounds and enchanting architectural details! It reminded me of many of the places I toured in Europe, and I instantly fell in love. Nothing, however,  compared to the warmth and love Brenda and Allen have for one another or what they brought with them on this special day. They met in Jr. High and even dated for a time then, but as most do, they went their separate ways in life only to be reunited many years later! This has to be one of my favorite kinds of love stories. Reunited, brought back together by fate (or facebook, either way it is romantic).
You could just tell that these two have that connection that storybooks celebrate. There was a special sparkle in Allen's eyes every time he stole a glance at Brenda, just as there was a tear of joy that appeared in Brenda's eyes as Allen spoke his vows. The connection between them spoke of long conversations and a deep love for one another. In fact one of their favorite things to do together is to take road trips, where they have some of the best conversations of all.
I am so grateful to have been able to capture this beautiful elopement and I wish them both many long and glorious road trips and adventures in the years to come!