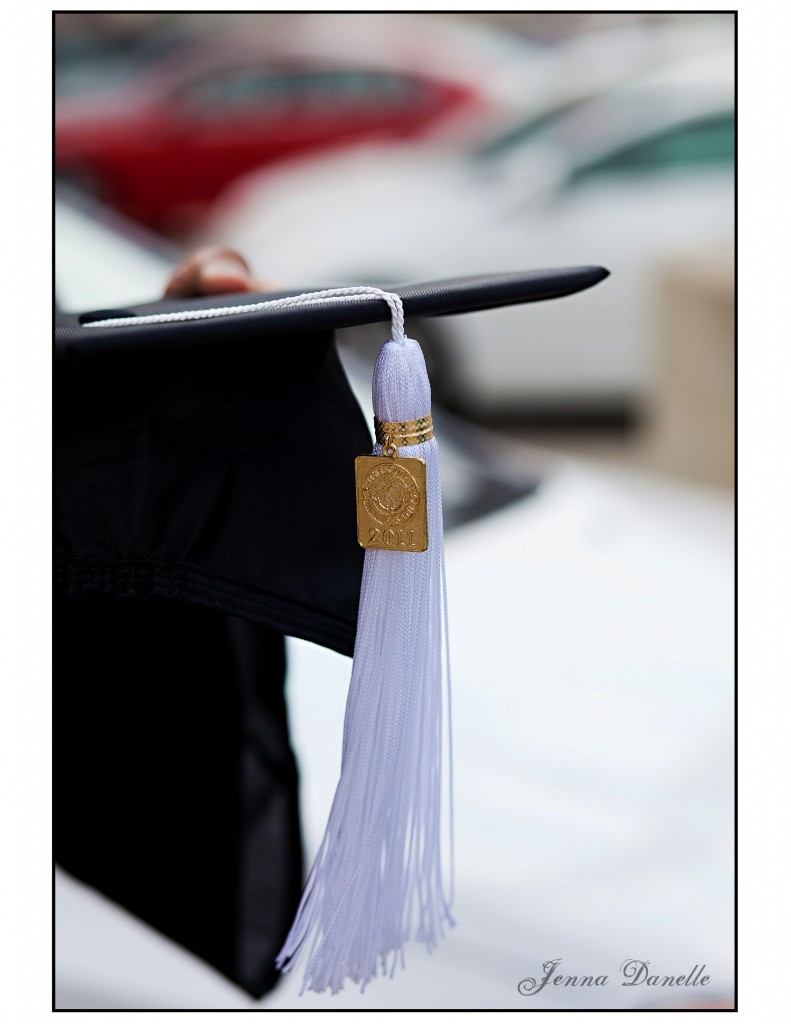 Thursday May 5th marked Graduation Day for hundreds of The University of South Florida students, to include my brother (we're so proud of you!!! *hugs*). Everyone gathered at the stadium on a warm spring day in Tampa, Florida, eager to celebrate with their loved ones such a momentous milestone. Here is week 15 of my 52 Project (see more 52 Project posts here).
One of my favorite things about Graduation is seeing how everyone decorates their caps in an attempt to make them stand out for their family and friends to find them in the sea of caps and gowns… Some of my favs are the ones that are simple, but sparkly – yeah, I know, I'm such a girl! Below: Go Bulls!
I just couldn't help taking a photo of this lady over looking the graduates. I just loved her hat! :~)
Congratulations USF Graduates! Best wishes to you in all your future endeavors!