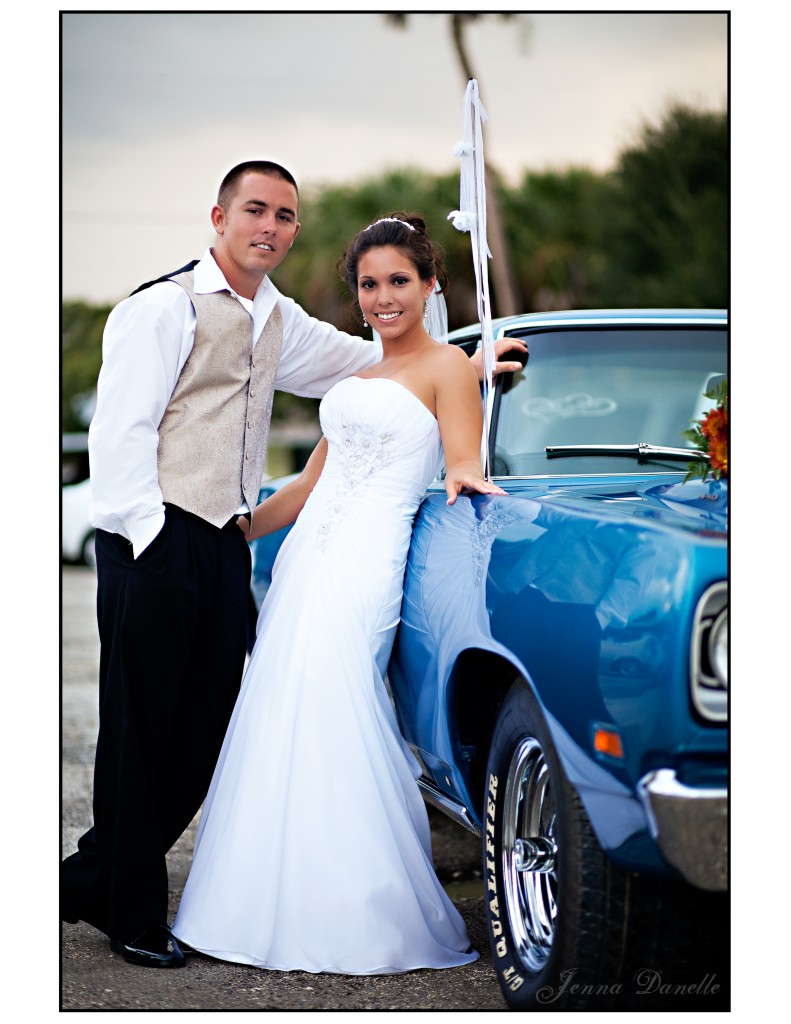 The birds singing in the mid afternoon sunlight caught my attention… Green, lush, trees swayed in the warm breeze… After settling in at the ceremony site, I hear the laughter of Stephanie arriving with the girls and so the day began… All smiles, radiant, and positively gorgeous, Stephanie gives me a sweet smile and a hug. She seems very confident, like nothing could shake her. I'm telling you, this girl is fearless!
As we drew closer to the ceremony, the guys arrive. Cody was all smiles. I mean ALL smiles! I could tell he was ready to see his bride to be! Family gathered and soon the place was buzzing with laughter and the chatting of old friends and family catching up and commenting on how much they were looking forward to the wedding.
The ceremony was set up to be in the gardens out back, and I had started to take some detail shots outside… I noticed how quiet it had gotten. Clouds were rolling in. In Florida, afternoon showers are a norm, so I wasn't worried as it starts to pour. But I can't say the same for Stephanie…
As the rain becomes more and more torrential, I hear one of the girls saying assuredly to Stephanie that rain is good luck on your wedding day. I had to smile. You see, it isn't just something they say to make to Bride feel better… It's true! 😀 Rain symbolizes cleansing, a new beginning, and some say that it is good luck because of the idea that you are "tying the knot" and a wet knot is harder to untie! No matter what the folklore behind it all may be, the truth is, a little water wasn't about to ruin or stop these two lovebirds from uniting and having a beautiful wedding day!
Sure enough, the sun came out full force long enough for the ceremony and it was lovely! Everything sparkled from the rain drops, and there was music in the trees from the rain on the foliage below. Stephanie and Cody said their I do's and had a touching sand ceremony. The reception hall was alight with a sparkle of it's own, complete with a candy bar and bubbles! And the rain didn't start back up until everyone was enjoying themselves at the reception!
Stephanie and Cody have a lot of love and laughter in their lives, and if their wedding day is any indication of the fun, strength, and determination, that they will share throughout their marriage, they are in for the time of their lives! Congratulations to you both! I hope that you will look back on this day and remember how the clouds broke and the sun came out when you said your vows… How the beauty of the day and that moment when you said I do came together and shined, just as the two of you do when you are together!
To see more of Stephanie and Cody, see their engagement session here!