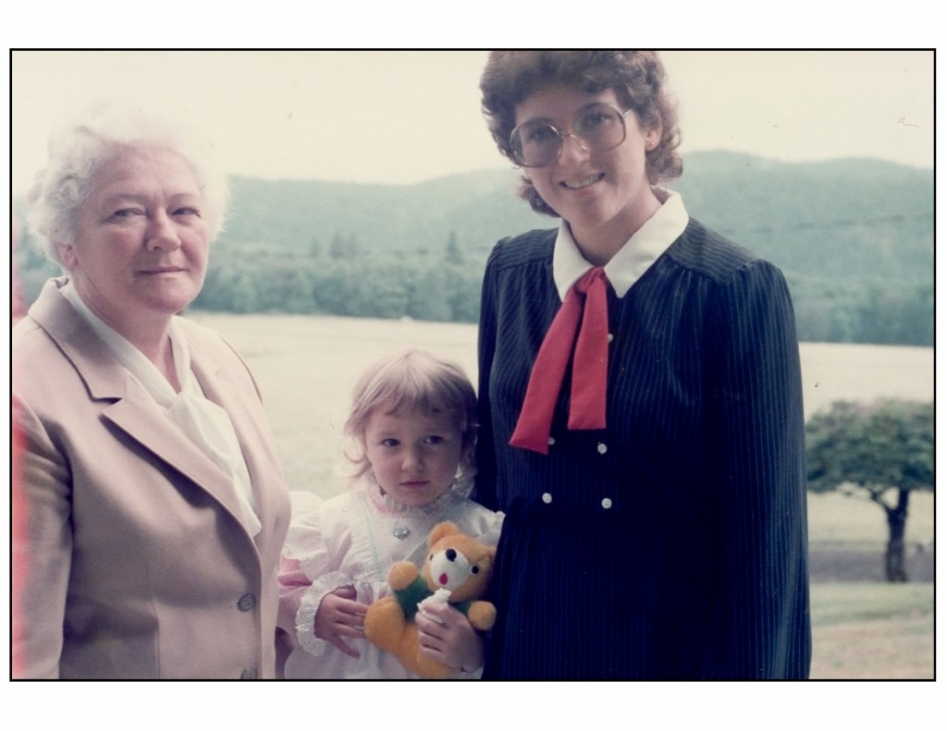 Happy Mother's Day to all those fantastic and fabulous Mom's and Mother figures out there!!! Today I decided to share some family photos (no I did not take them, but someone in my family did) that are dedicated to the three women in my life that were the most influential!
My Mother, pictured above with myself and my Grandmother, helped teach me all about being observant, doing a job well done, and how to be accountable. She worked hard, went to nursing school, obtained her RN, was in the Army Reserve – even saved a guys life – then went Active Duty Air Force as an Operating Room Nurse – she was like super Mom… How she did it all I don't know to this day, but she managed it all. And if it wasn't for her, I would have never seen the world as I have, or met my husband (we met while my Mom was stationed in England – we were both in High School at the time). I've become a more patient and understanding person because of her. I love you Mom – thank you!
My Aunt Maryann, pictured below with my Grandmother has been there for me as long as I can remember. She helped raise me as well, and taught me that it is okay to be myself and have some fun in life, while still being responsible of course! She is such an amazing woman, full of life, so much fun to hang out with, helps guide me when I need it, she always has a way about her that is calming and relaxed and confident and I often wish I possessed such a level head and phenomenal business sense. She excels in everything she sets her mind to, is the glue that kept my family together through the horribly trying time my Grandmother was passing from us this winter… She is a shining light in our family and I'm ever grateful to call her my Aunt, but she has been so much more to me my entire life! I love you more! She get's it, lol!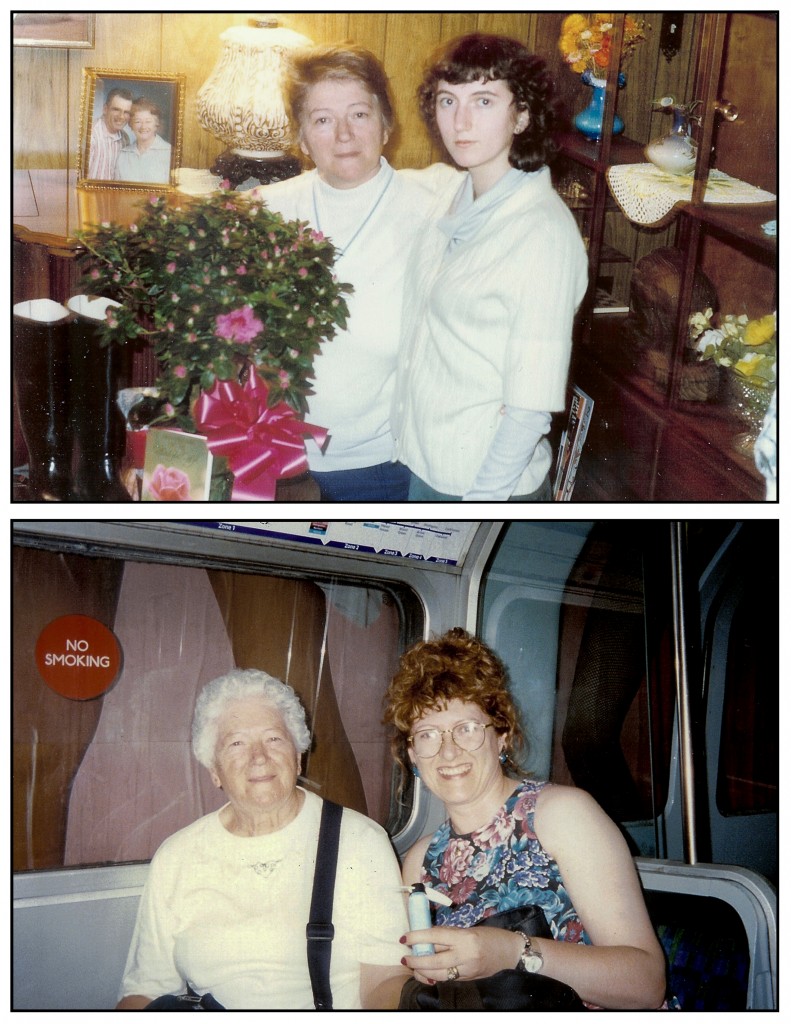 And most of all – my Grandmother, who not only helped raise me, but shape most of who I am today… She taught me about love, strength, integrity, determination… everything… She was the center of our family – I will never forget our traveling adventures together, picking raspberries from the garden and cherries off of the tree to make homemade pies and jelly… I think she is the reason I'm such a foodie – and she had a zest for life that I think I too posses. She insisted on having her own camera because she wanted to take pictures too (my Grandfather and Aunt always had their cameras, and she had to join in as well).
I remember helping with laundry by catching the clothes behind the ringer to then take them out to the line to hang dry (yes, I'm showing my age here)… She would read me bedtime stories, wake me up to see the first snow of the winter and make soup to keep me warm, scold my Aunt and I for eating green apples with salt from the orchard because we'd get upset stomachs from it, she bought me my first Barbie Doll… I could tell her anything – and she believed in me unconditionally…
She adored my husband and would light up whenever he was around. Loosing her this year was one of the hardest things I've ever endured in my lifetime – but she will live on through us all – through our memories. What she instilled in me I hope to pass on someday, and she'll be remembered through all of the photographs we took throughout the years. I love you with all my heart Grandma, now and forever…
Happy mothers day to all…