I know this is an out of the ordinary format for my Friday posts – but this one is all dedicated to Chocolove Chocolate Bars – why? Because I LOVE them! This is the real deal – the sweet truth – the lovey dovey – melty goodness of chocolate! Anyone that knows me well knows I have a serious relationship with chocolate, and I've tried so many different types, but this one, this one is fun, affordable for premium chocolate, and tastes great!
Chocolove comes in 18 different flavors, and although I haven't tried them all yet, I intend to do so! Each decadent bar comes in a fun wrapper that is reminiscent of a love letter from a far away place… and inside, other than the rich chocolate waiting to be enjoyed, is a love poem! How cute is that!? I think these make a great engagement gift, or even a wonderful surprise on the wedding day to your beloved, maybe even paired with a love note of your own and some wine, or fruit… mmmmmm…
You can find Chocolove at places like Cost Plus World Market and Whole Foods (two of the top stores I always locate first whenever we move!) and you can of course order online as well!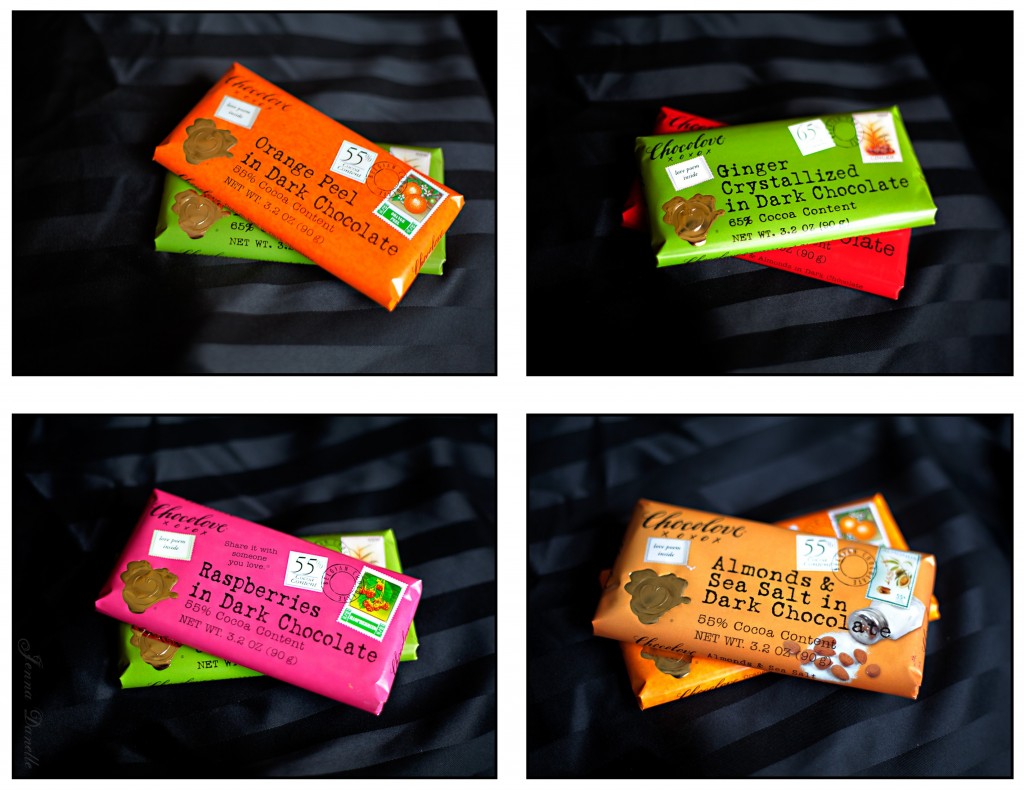 I have to admit that I bought all of these with the excuse that they would make a great Find for my Friday posts, but I really just wanted to have a ton of them close at hand for whenever the craving hit for some great chocolate (which is honestly almost a nightly, I need my square or two of chocolate, sort of deal).
Awww – it's a love poem!!! You'll find them in every bar!!! I just LOVE it!
There are little hearts on every square too! Just too awesome! Find these flavors and so much more, read all about the origins of Chocolove, and buy some here!