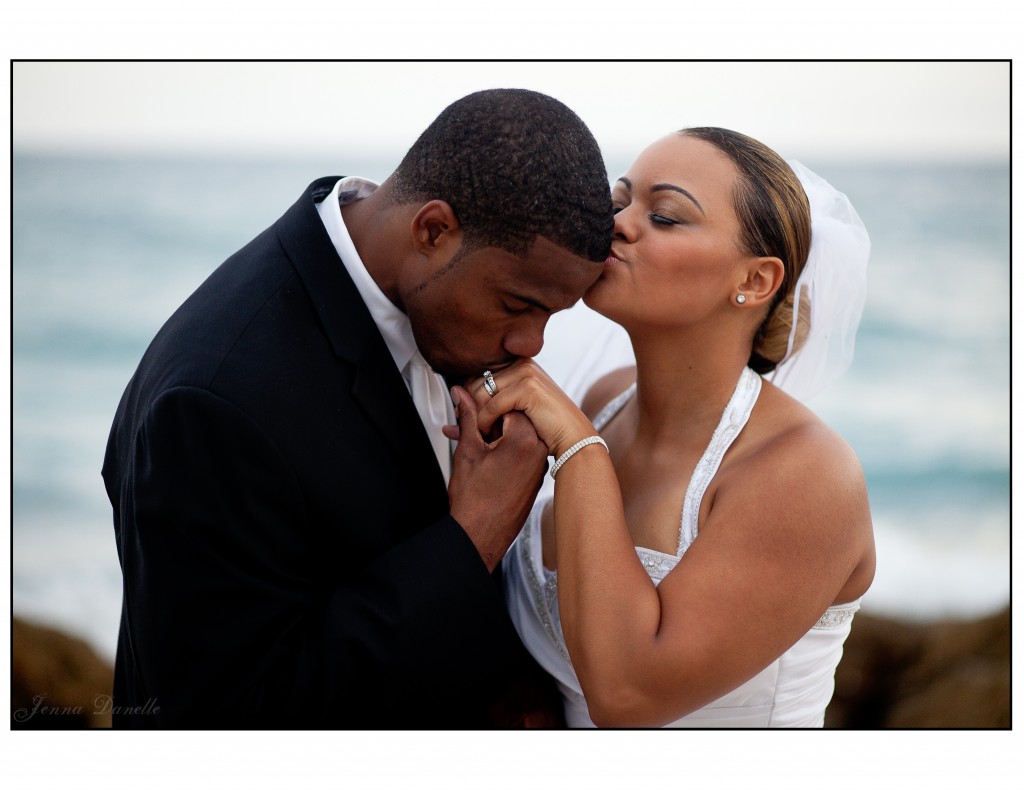 It was forecasted to be a stormy day… Typical this time of year in Florida for warm rains to come in the early evening… The energy in the air was unmistakable. When I first saw Chuck, he was shifting his weight back and forth from one foot to the other, hands stuffed in his pockets, chatting it up with one of his "best men" in the parking lot of the reception site. I was going to scout out the location before I met up with Jaala at the hotel, and just happened upon Chuck there in what looked to be a deep conversation between old friends. I waved politely from the car and a glance in the mirror revealed that he continued shifting from one foot to the other… It was subtle, and I'm not sure he was aware of the tiny action that made it clear as day, he was a bundle of nerves.
After making my way to the hotel, I ran into Chuck in the lobby. He confessed, he was indeed nervous, but his sincere smile told me that deep down, he was so very happy. Happy to be marrying the love of his life, the woman that makes his world whole, complete, perfect… I reassured him that all was well, and he should concentrate on enjoying every moment of the day ahead… We laughed and talked, and he went on his way to do just that.
Jaala's maid of honor, who is getting married herself in a few weeks time, greeted me upstairs working hard on the bridesmaids hair and makeup. Jaala called out her hello's and her smile told me she was not only calm and collected, but she was ready to dive into the day ahead! Excited, with the slightest bit of trepidation about the weather. At this point the sun was shining and it was hot, hot, hot out! With some reassurance that the rain wouldn't come until after the ceremony, which was to be outside, she set to the tasks ahead.
Jaala and Chuck met in 2004, but lost touch with one another until 2008! Fate is a funny thing and I truly believe that is what brought them back together. After all, this wasn't just a we met and fell in love sort of story… They were both managing work, school, family, and fell in love in spite of the distance that separated them… Over one hundred miles between them… And Despite the physical distance apart, the void was soon filled with love, adoration, and faith, and on a sunny summers day, Chuck got down on bended knee and asked Jaala to spend the rest of her life with him!
The rain indeed held out until after the ceremony, and it was a gorgeous wedding! Jaala was glowing in her gown, and Chuck looked down at her with all the love in his heart and said "I do." They laughed, kissed, danced, laughed some more! They compliment and balance one another out in every way. Like his nerves and her calm, his smile and her kiss, they only have eyes for each other and someday, on a distant stormy day, they will look back on today and remember that laughter and love like it was yesterday, and their love will grow that much more…