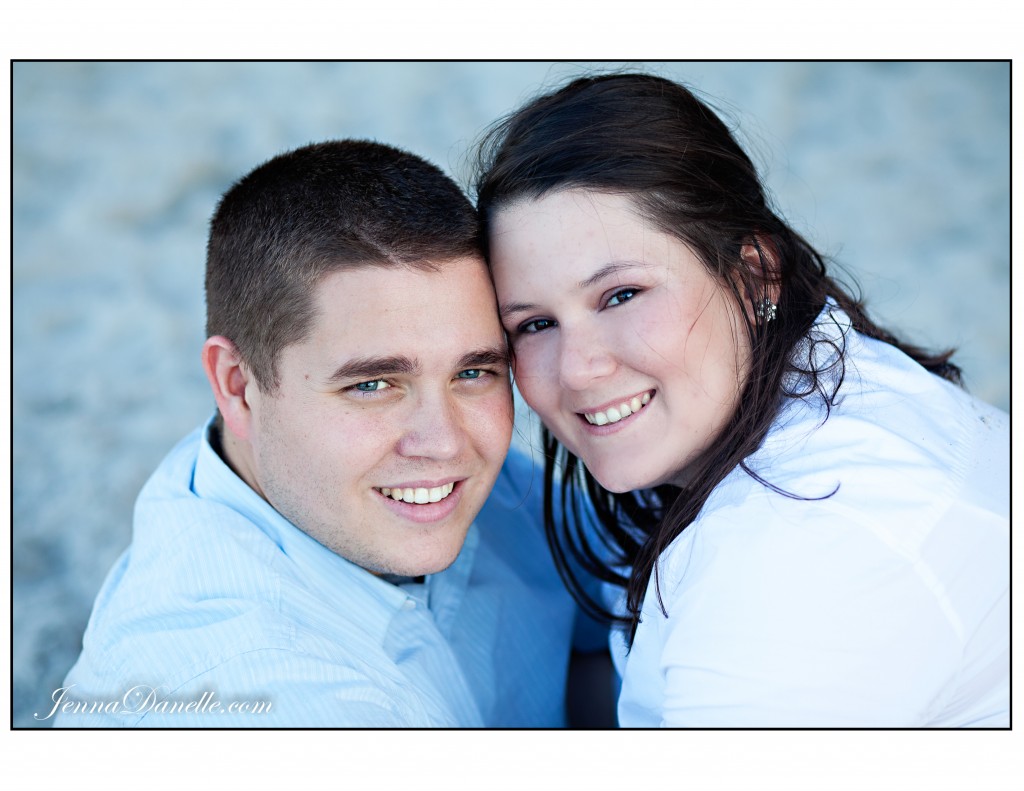 I met Megan through a friend of mine. She was super sweet and we only got to chat for a second before I had to rush off with work. But I'll never forget how she lit up when she told me she was getting married. It was a sort of boy meets girl from far away but totally finds out that they have old family ties, kind of story… His family and her family knew one another from another place and time and so many years later, by complete chance, they met, had an amazing connection, and now they are getting ready to be married!
It was no surprise to me that when I got to meet Megan and Adam for their engagement session while they were down in Florida, that once again, she simply lit up… You see, it was Adam and the thought of being with him the rest of her life that created this spark. She was aglow while telling me about their first date, mini golfing, and how they came to find out that her Grandparents used to rent a house from his Grandparents and Adam's Mom used to babysit Megan's Dad back in the day… What a small world we do live in. We all stare up at the same moon and stars every night, but the one that shines the brightest for Megan is Adam…
It only seems appropriate to then have a session reminiscent of their first date and something that would compliment the wedding plans, so we went not only to play a round of mini golf, but to the beach! Two great locations to reflect Megan and Adam's past and future in the present… Enjoy and stay tuned for some great moments from their upcoming wedding!