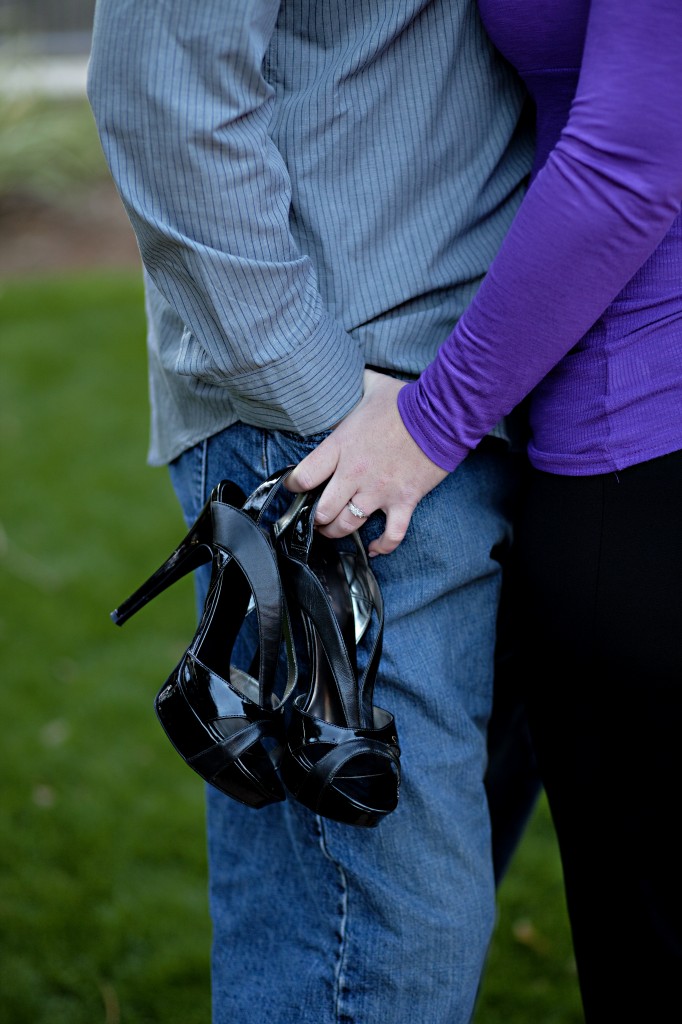 I am a BIG supporter of date night. In fact, I encourage it, no matter if you are still planning that wedding, or already married! My husband and I do date nights still, and when we do – it is a ton of fun, allows us to reconnect despite our crazy busy lives, and relax together. You don't have to spend a lot of money for a great date night either. Some of my favorite date nights are when we play video games all night, watch obscure movies no one has ever heard of (some of them are actually pretty great, almost always, the ones my hubby picks out), and have an easy dinner and drinks at home.
There doesn't have to be an occasion to spice it up either – if you want to go all out and paint the town, have a blast and go for it! I thought I'd share some ideas to help you get inspired! Enjoy!
1. Have a themed movie night. One of my favorites – Harold and Kumar go to white castle, now I know that not everyone has a White Castle, or even Krystals, near them. That's okay! Make sliders and fries at home with this super yummy recipe: Sliders with Chipotle Mayonnaise And get some fries from your local fav fast food joint or some great frozen shoestring fries (they are my fav) and serve with a little extra Chipotle sauce. Yum! Then snuggle in for a great movie and dinner! We actually watched the movie, and at 1am decided it was a great idea to drive 45 mins away to get White Castle! It was totally worth it!
2. Go Geocaching! So a couple of mine told me about this once, and I have to admit – this is the ultimate fun treasure hunting experience! Geocaching is a real-world, outdoor treasure hunting game using GPS-enabled devices. Participants navigate to a specific set of GPS coordinates and then attempt to find the geocache (container) hidden at that location. Most people have a phone with GPS capabilities these days, and a basic membership to geocaching.com is free! Try it out, it can be a lot of fun.
3. Go Rollerskating. Now I know this may take you back to when you were kids, which may be a good thing or a bad thing, but no matter what happens, it has a nostalgia to it that is simply fun and unforgettable. Personally, this activity would leave me on my backside, or face depending on my momentum, because I am the WORST skater on the planet. On the other hand, my hubby is an amazing skater – so, go figure. I guess if it means I fall into his arms, I'm all for it, and a few laughs! 😀
4. Recreate your first date! In High School I think it was cuddling on the couch at a friends house while we all watched Armageddon… but we weren't really dating then soooo, technically, I think ours was movies, and spaghetti, where he burned his foot and I nursed him back to health for the week, we drank beer, ate duck, and king crab legs, and watched football – I think it was more like a date week… lol. Officially, it was dinner at this fantastic Mediterranean place and we went to go see 300 at the theater. And it was perfect! 😀 So recreate yours, as best you can, and have some fun!
5. Get some Bubbly! That's right, grab a bottle of your favorite wine or sparkly drink, and some bubble bath… I'll let you figure out the rest. ;D
6. Get some Culture! That's right, go snag some tickets to a great Broadway show, local play, visit a museum, art gallery, or concert! Have a blast, get dressed up, and make some memories!
7. Steak! Okay, admittedly NOT for more cruelty free peeps, but I'm sorry, I LOVE me some Brazilian Steak House! And that is just what I recommend. Google your nearest one, there are so many popping up all over the place now – there is bound to be one within an hour of you somewhere – GO!!!! You won't regret it!
8. Feed the Animals. Maybe not the best choice to post AFTER the Brazilian Steak House idea – but I also adore going to the zoo or aquarium, and it makes for a fun filled day with your honey! At many of these places you can actually feed the animals. Our local zoo has a place to feed Giraffes, awesome! Hey, just cause I'm an adult doesn't mean I don't like going to the zoo and having a blast. Besides, you may see something you have never seen before and share a new experience together! Ahhh, memories. 😀 Don't forget to take your camera!
I could have this list go on for miles – but these are some of my favs! Hope I inspired you to create a date night soon. It is a great way to reconnect, so if you are just about to say your I do's the one rule is NO wedding talk! And if you have been married for a while – the rule is, flirt like you just met, oh, and let the kids stay with family else where – this is about the two of YOU! Happy Friday!